<3 Knives <3
Think of the possibilities!
People compute on these things?!?!
More fun than a regular hose. That's not really important, but it's something!
The sky is no longer the limit.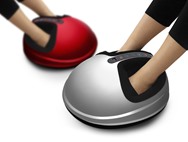 All the comfort of a massage. None of the creepy feelings that you picked the wrong person.
Liam Neeson puts his VIZIO sound bar system on his mantle. He looks away for one moment and it's gone. The phone rings.
What's better than a nice evening of eating fresh pasta and watching movies? Movies such as: